A definitive guide on the secrets banks use to double their money fast and how you can do it too! You will learn how to earn double digit rates of return and get your retirement back on track. 
Complete this Form to Get Your Free eBook




Are you an accredited investor?
Yes or No
Click Here for the definition of Accredited Investor.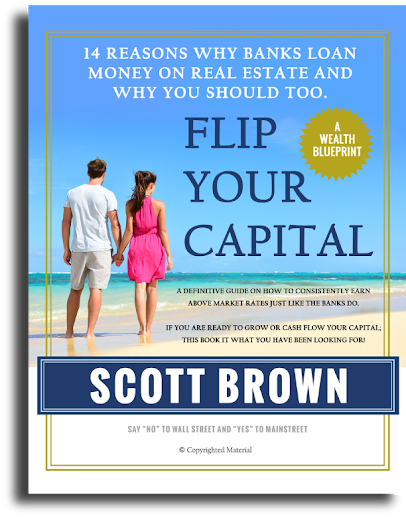 WE JUST SENT YOU A COPY OF OUR EBOOK FLIP YOUR CAPITAL. CLICK HERE FOR IMMEDIATE ACCESS.
CALL OUR OFFICE IF YOU'D LIKE TO SPEAK TO A PRIVATE MONEY CONSULTANT 480-372-8081
It's not just an eBook, it's the system banks have used
for over 100 years.
We will teach you how to do the two things banks do to amass enormous profits
You will learn how to…
Invest Like A Bank
Banks primarily collect interest on loans which are typically secured by real property with a mortgage and a note.
Cash In Like A Bank 
83% of a 30 year mortgage payment goes to interest in the first year.
Joint Venture Cash Flow Note 
For those looking for long term cash flow payments on a monthly basis. RORs at 8-12%.
Flipping houses is an amazing way to get RICH!
Once you have idle or anxious money sitting on the sidelines the question you need to ask yourself is…what do you like doing more? Working with a hammer to actively flip houses or working with a pencil, in a more passive way or both. 
Clearly you can do it yourself or you can leverage our years of experience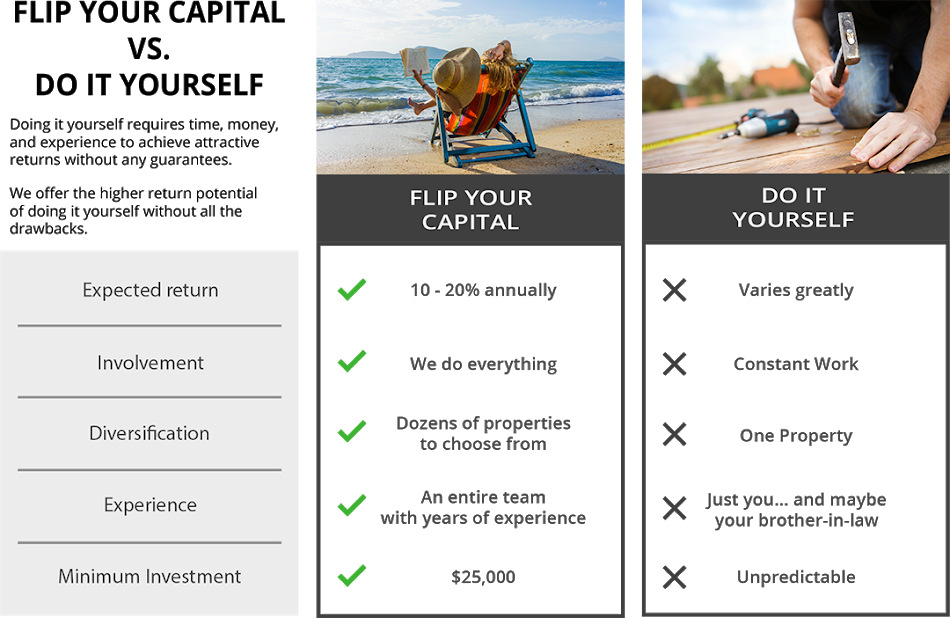 Access to a private money consultant and our deal analyzer
Free consultation and
follow-up email
A wealth blueprint with
actual deals available today
How to consistently make 10-20% returns and get your retirement back on track.